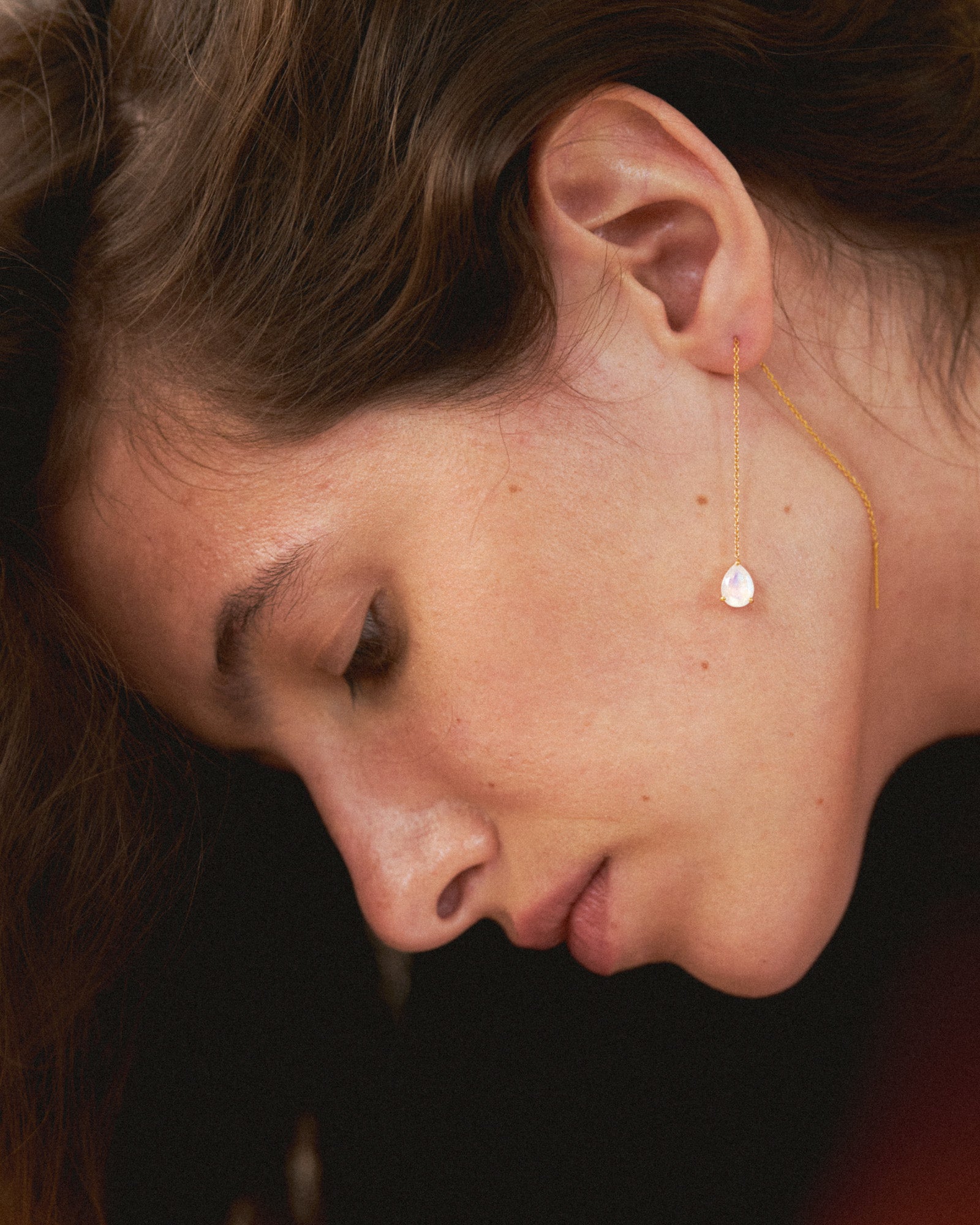 "Like a fair lady at her casement, shines
The evening star, the star of love and rest!"
These lines from an old American poem captures the very essence of this beloved piece -- available in both gold and silver. Like Venus, the evening star, the shimmering blue moonstone in this pair of earring dazzles -- the first to appear in the evening sky, the first to light up a dull sky. Bringing with it the promise of rest, of letting go of ornamentation that weighs, this sleek piece is our ode to feminine beauty -- lastingly gentle.
Venus suidhaga